ABOUT RRF
Leader in Last Mile and Feeder Services
Rotterdam Rail Feeding (RRF) is a railroad company specialized in high quality short line rail services. Our highly flexible and skilled employees are one of our biggest strengths. With our dedicated locomotives equipped with the required safety systems we operate in the Netherlands and Germany. Because of our unique strategy we have become the leading independent rail service provider in the Port of Rotterdam and on the main corridors towards the German and Belgium borders.
---
RRF is part of Genesee & Wyoming Inc.Genesee & Wyoming owns or leases more than 120 freight railroads worldwide that are organized in 10 operating regions with over 7,000 employees and more than 2,500 customers. G&W's Europe Region is led by Freightliner, the U.K.'s largest rail maritime intermodal operator and second largest rail freight company. Operations also include heavy-haul in Poland and Germany and cross-border intermodal services connecting the major European seaports with key industrial regions throughout the continent.
---
A lean organization, designed to be close to our customers
Our staff is well-educated and trained to meet your requirements, with the capacity to deal with almost any situation. Within RRF we apply best practices to conduct business with personalized involvement and a commitment to strong relationships with our customers and other stakeholders. We have the local touch that characterizes the entrepreneurial spirit of our organization. Like we say in Rotterdam: Geen woorden maar daden……!
---
RRF offers optimized rail solutions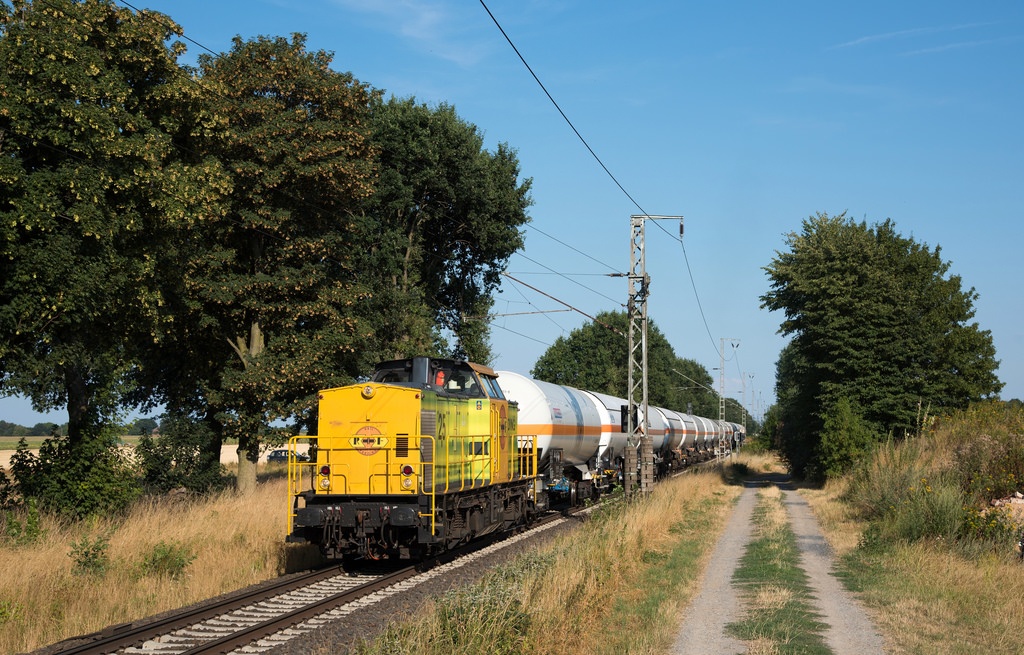 CORE ACTIVITIES
• Port shunting • Feeder services • Construction & Testing
---
OUR CUSTOMERS
• Other railroad companies • Logistics service providers • Terminals • Infrastructure authorities • Rail construction companies • Maintenance shops
Rail is the safest and cleanest transport modality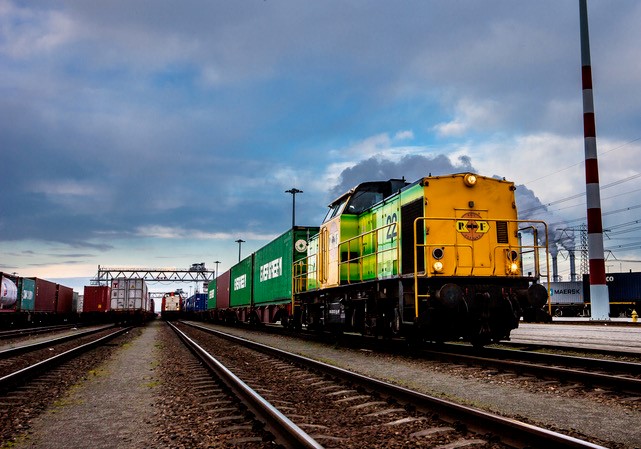 Rail is environmentally friendlier and less polluting than other modes of transport. Freight trains are three to four times more fuel-efficient than trucks. Each tonkilometer of freight moved by rail rather than highway reduces CO2/ NOx emissions by two-thirds or more. And a train can take the load of 50 trucks off the road. Rail therefore provides a 'green' answer to congestion on Europe's highways, a problem that is likely to get worse as transport volumes increase overall.
As a leader in the short line railroad industry, and consistent with G&W's Environmental Policy, RRF is committed to a series of initiatives to protect the environment, conserve fuel and reduce locomotive emissions.
Our first priority is the safety of our people and our railroads. This is top of the bill. Then, our second and third priority is to maximize our operating efficiency and optimize commercial growth. Our mission statement is simple: to be the safest and most respected rail service provider in the world. Our goal every day is zero injuries..
Our railroads' success depends on providing superior service to customers. We value your business above all else, and we pay close attention to improving service to you, every day, in every region.
At RRF, customers are the focus of our operations. We listen carefully to what customers say and work hard to develop creative, flexible logistics packages that address the individualized service needs. This will result in cost reduction and higher margin for the customer.
2004

Founding of RRF by Mr. Karel Poiesz

2005

Issued railroad safety certificate for The Netherlands – start of our operations

2006

First BR203 locomotive with ETCS operational

2007

Winner of the Rotterdam Entrepreneurial Award

2008

Genesee & Wyoming Inc. acquires RRF

2010

Issued railroad safety certificate for Germany

2014

Introduction of electrical locomotives types BR189 and E1600

2015

Genesee & Wyoming acquires Freightliner Group

2019

Genesee & Wyoming Inc. to Be Acquired by Brookfield Infrastructure and GIC